Mark On the Big Screen?
May 21, 2012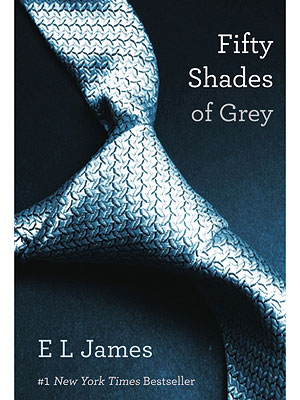 Mark and his Glee cast mates have been on vacation all of 2 weeks and they've still got a buzz around them. Mark with his tweets on how the mohawk is no more and his brocation with Chord.  Harry, Dianna, Vanessa and Darren all going on a great outdoor adventure together.  Lea, Chris, Cory, Jenna and Naya all heading to NYC for the FOX Upfronts last week to promote the show. All have garnered attention in one way or another and to start off another week Mark has quite a bit of buzz around him.
Celebuzz posted an article as to who they thought should be cast a Jose Rodriguez in the film adaptation to the erotica novel 50 Shade of Grey by EL James. The novel is the first in a trilogy known a the 50 Shades Trilogy.  For those who have yet to read the novel the description is:
When literature student Anastasia Steele goes to interview young entrepreneur Christian Grey, she encounters a man who is beautiful, brilliant, and intimidating. The unworldly, innocent Ana is startled to realize she wants this man and, despite his enigmatic reserve, finds she is desperate to get close to him. Unable to resist Ana's quiet beauty, wit, and independent spirit, Grey admits he wants her, too—but on his own terms.

Shocked yet thrilled by Grey's singular erotic tastes, Ana hesitates. For all the trappings of success—his multinational businesses, his vast wealth, his loving family—Grey is a man tormented by demons and consumed by the need to control. When the couple embarks on a daring, passionately physical affair, Ana discovers Christian Grey's secrets and explores her own dark desires.
Now the character which Mark has been mentioned for is again Jose Rodriguez and he is described as being the same age as the protagonist, Ana and is a photographer who has tanned skin, dark hair and eyes and muscles. Sounds  A LOT like Mark.
Now the film was recently picked up by Universal and is in the early stages of productions so it could be a bit before we actually get to know who the key players in this will be but it doesn't hurt that with Glee winding down for the summer Mark has his name out there, especially attached to such a huge project.
So to Janice, who tweeted asking if we agreed, if you're reading this the answer is YES!
Side not tomorrow is the season 3 finale for Glee. Tune in at 8pm EST on  FOX to catch the episode entitled 'Goodbye', you may or may not be able to catch Puck(Mark) singing and get a hint as to what his future maybe in season 4.